The Vego Hazelnut Chocolate Bar is one of the tastiest vegan chocolate bars available on the market today!. Producer with Organic ingredients, Fairly traded and Gluten-Free, it's made of the finest chocolate with mouth watering hazelnut paste thrown in, resulting in the smoothest and creamiest chocolate, and generously packed with great tasting whole hazelnuts.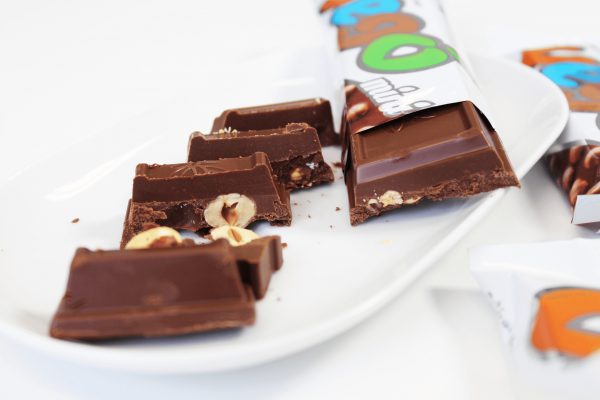 Vegan, Cruelty Free, Gluten Free, Egg Free, Wheat Free, Organic
Vego Ingredients:
Cane Sugar*, Whole Hazelnuts (20%)*, Cocoa Mass*, Hazelnut Paste* Cocoa Butter*, Emulsifier: Soy Lecithin, Vanilla Extract*
from organic farming
Nutritional Information: Typical values per 100g
Energy 2456 kJ
591 kcal
Protein 8.2 g
Fat 40.80 g
of which saturates 11.4 g
Carbohydrates 44.6 g
of which sugars 39.3 g
Sodium 0 mg
ALLERGEN INFORMATION:
Contains Hazelnuts and Soy.
May contain traces of dairy products due to shared equipment.