Power Whey Complex by BioX offers an array of delicious flavours combined with one of the most advanced, high-quality proteins on the market!
BioX's Power Whey Complex is the of the favourite protein choices of athletes from all over the world! Just one 35g scoop delivers a whopping dose of high quality protein and BCAA's!
High Protein Formulation – BioX's Power Whey Complex features a unique three-tiered, enzyme-fortified protein blend for the ultimate in absorption and performance technology. Your protein is enriched with nitrogen, helping it speed through your body to precisely where you need it most, your muscles!
Power Whey Complex features the patented, protein-digesting enzyme Aminogen.
Available Protein – All too often, lower-quality protein powders deliver loads of protein – which your body can't access, but through advanced technology, BioX ensures that each and every gram of protein per serving is available to your muscles. BioX promises there will be no waste here!
Low Carb – The last thing you want with your protein is a huge dose of carbs. BioX's Power Whey Complex delivers a blast of protein with just 3 grams of carbs per serving.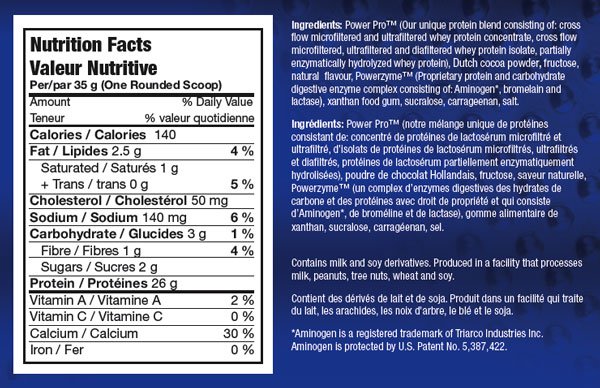 Gluten and wheat free!