Prepare for the Alkaline water experience with our New Wave Enviro Fresh Alkaline Water Bottle.
The New Wave Enviro BPA Free Fresh Alkaline Water Bottle with Stainless Steel Alkaline Water Wand raises the pH of your drinking water to 8.5+ in just minutes while reducing chlorine.
Up your water quality
Raise the pH of your water to 8.5+ in minutes.
Reduce Chlorine
Reduces the amount of harmful chlorine in your drinking water.
Enjoy fresh alkaline water anywhere, anytime.
Take your Alkaline bottle anywhere for fresh alkaline water on the go.
Water Filtration Wand Included: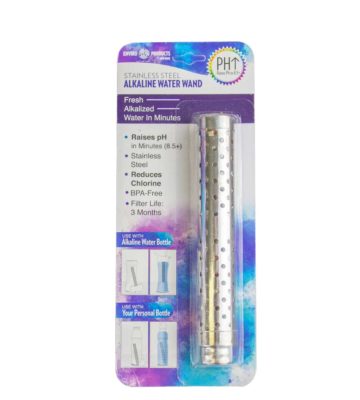 Filter Life: 3 Months/180 Liters