COCOMILK KEFIR is a fermented superfood and probiotic powerhouse with over 32 different strains of highly beneficial pro-biotics!
COCOMILK KEFIR has a coconut 'milk' base with NO flavourings and NO preservatives of any kind.
Key features:
– Gluten Free
– Soy Free
– Grain Free
– Lactose Free
– Dairy Free
– Low Carbohydrate
– Sugar Free
– Egg Free
– Guilt Free
– Vegan friendly
COCOMILK KEFIR can be used as a yoghurt or sour cream substitute, keep refrigerated to ensure optimal probiotic health.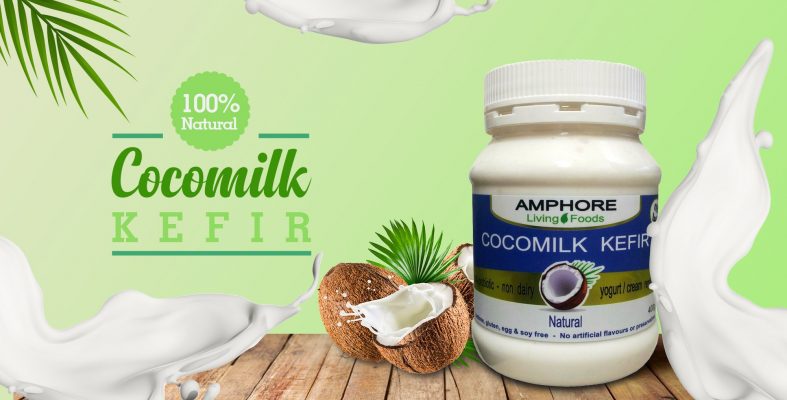 COCOMILK KEFIR is available at Elite Health Supplements!
Ingredients: Coconut milk, water kefir, green tea, moringa tea, himalayan salt, citric acid (non GMO), guar gum
Gluten Free – Vegan – Keto Friendly – Paleo