23-T is a powerful Anti-Estrogen and potent Selective Estrogen Selective Modulator (SERM).
23-T is an excellent PCT, additionally it also suppresses 22% more estrogen compared to Tamoxofen (Nolvadex) in breast cancer cells
Although ellagic acid was discovered in 1831, it wasn't until 2005 that its potent anti-estrogenic properties were discovered. In 2013, chemists working on breast cancer medication discovered ellagintanins from pomegranate seed oil were stronger then Novladex (Tamoxifen) in anti-estrogen efficacy. However, ellagitanins don't absorb in the human bloodstream, but their metabolite ellagic acid does. This is in accordance with the 2005 study, ellagic acid is a potent anti-estrogen.
What 23-T Does:
It has significant affinity with estrogen receptor-α and is a full antagonist of estrogen receptor-β, it is a potent anti-estrogen [1] It is helpful for estrogen control during cycle, and is a replacement for the prescription only Nolvadex (Tamoxifen) during post cycle therapy
It also shows slight aromatase inhibitory activity [2] It is also a potent anti-estrogen for MCF-7 derived breast cells, so it can be used to help combat gynecomastia [1] It suppresses 22% more estrogen then Tamoxifen (Nolvadex) in breast cancer cells [2]*
Specifications: 220mg/capsule | two capsules/day | 440mg/day
Serving Size: One capsule twice daily | One month supply
For post cycle therapy (PCT) protocol use the following regime:
Weeks 1-2: two capsules twice a day.
Weeks 3-4: one capsule twice a day.
Weeks 5-6: one capsule a day.
Formulation/Ingredients:
23-T contains ellagic acid (2,3,7,8-tetrahydroxy-chromeno[5,4,3-cde]chromene-5,10-dione), in a proprietary S-SEDDS blend. The active compound is isolated from pomegranate.
S-SEDDS:
Ellagic acid has medium lipophilicity and requires S-SEDDS to be efficient. This formula substantially increases 23-T's bioavailability.
Warning:
Ellagic acid is a SERM. Their may be interactions if you are on ERT. Consult with a physician first if you are taking synthetic estrogen before starting 23-T.
Adverse Effects:
Pomegranate juice inhibits CYP2C9 (a liver enzyme involved in drug metabolism). CYP2C9 accounts for about 21% of Viagra metabolism, causing higher than normal levels of Viagra to circulate in the blood. Pomegranate juice has been associated with priapism induced by Viagra, with erections lasting from 5-8 hours [4] [5].
Anti-Estrogen Activity of 23-T vs Nolvadex (Tamoxifen)*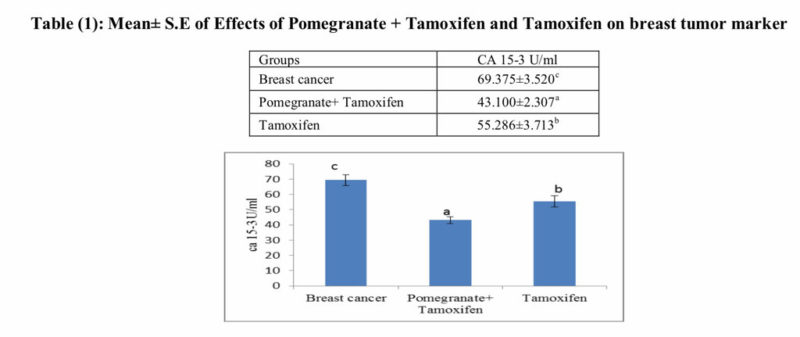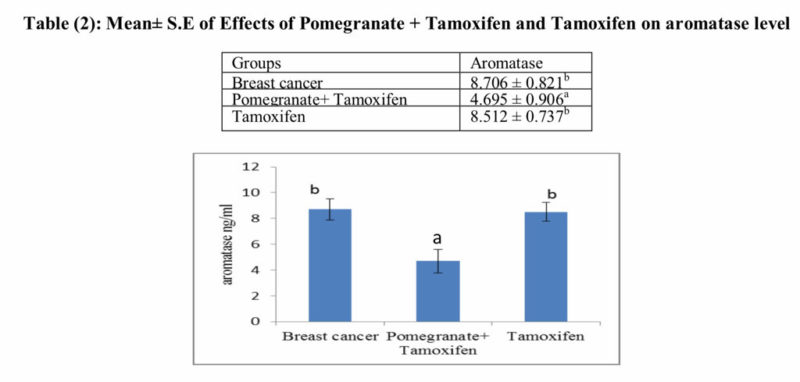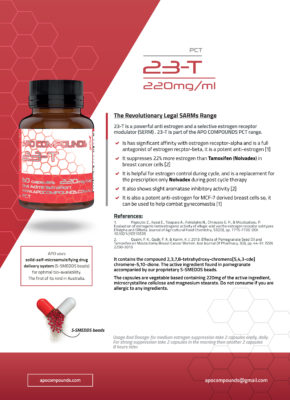 References
Papoutsi Z., Kassi E., Tsiapara A., Fokialakis N., Chrousos G. P., & Moutsatsou, P. 2005. Evaluation of estrogenic/antiestrogenic activity of ellagic acid via the estrogen receptor subtypes ERalpha and ERbeta. Food Chemistry, 53(20), pp. 7715-7720. DOI: 10.1021/jf0510539
Qasim, F. K., Qadir, F. A. & Karim, K. J. 2013. Effects of Pomegranate Seed Oil and Tamoxifen on Mastectomy Breast Cancer Women. Journal Of Pharmacy, 3(3), pp. 44-51. ISSN 2250-3013
Grasser, G. 2007. Synthetic Tannins. Read Books: Vancouver, Canada. ISBN 1406773018