In 2009 at the age of 23 I was diagnosed with osteoporosis. I was told by medical specialist it was too late to strengthen my bones and I had just been dealt a raw deal. I refused to accept a life of being cautious of what I did in fear of breaking a hip. After some research I learnt lifting weights could assist in aiding bone density. So I joined a gym, and started doing what I could work out for myself. A friend told me about supplementation and that it will aid in my recovery so I could train more often. At this point I was so eager to lift weights daily, where guys next to me wanted to grow their muscles I wanted to grow my bones.This is when I walked into Elite Health Newcastle and met Mark. This was the first time I'd met a mountain of a man who didn't come with an ego to match.Over the years Mark and former employee Michael helped me with my diet, supplementation, and training tips and routines. Whenever I had hit a wall I knew I could go inAnd speak with Mark and an hour later walk out with something under my arm and a head full of new tricks and an eagerness to hit the weights.4 years later, I no longer have Osteoporosis. And my bone density is higher than the average for males of my age group. I feel my relationship with Mark and elite has helped me to achieve my goal. I now daily pass on the knowledge he has shared with me to others to assist them in whatever it is they wish to achieve in the gym.
Mitch Beldon (pictured below)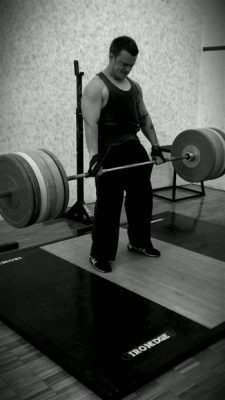 Bo Earl
Hi my name is Bo Earl (pictured below), I was always the skinny kid growing up, I decided I didn't want to be anymore and signed up to the local gym, seems I didn't have any knowledge or know where to start I come in and seen the team at EHS, Travis and Jacob have helped me with diet, training and supplementation to get me to where I am today, I have been training for  12 months and thanks to the support and knowledge of EHS I have put on 15kg of lean muscle and not looking back. Thanks EHS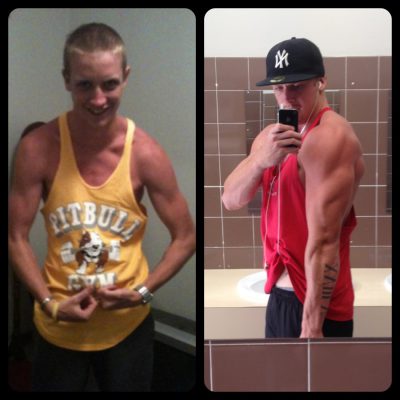 Kerryn
Hi my name is Kerryn (pictured below), I first started training in 2011, since coming on board and being mentored by Travis at EHS I have lost a total of 15kg, 15cm around bust, 13.5cm around waist and 13.5cm around my hips. I am so thankful for the support and knowledge of EHS, who have helped me with diet and correct supplementation, motivating me and encouraging me every step of the way.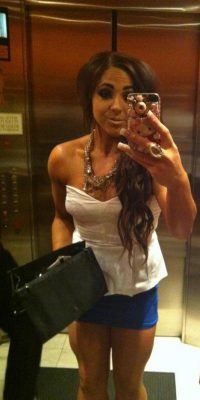 Matt
Hi my name is Matt (pictured below), i just want to say thanks to the team at EHS who have helped me put on 25kg of muscle in 18 months, thanks for their diet advice and knowledgeable supplementation advice to help me reach my goals, always friendly and up for a chat. I would advise anyone wanting some serious and life changing advice to go see them.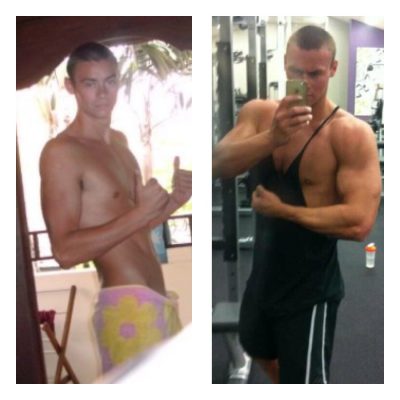 I have always struggled with my weight and had very bad eating habits but after a life changing event I decided I really needed to change my lifestyle for the better.with the great help and encouragement from Damon summer and the supplement albuterex.i achieved my goal and lost 10kg.Im now in the best shape I've been in for years and I owe it all to Damon Sumner from
EHS Erina.
Amanda Wright (pictured below)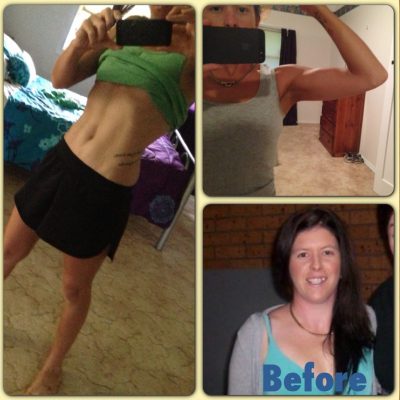 Hi I'm 36yrs old, live at Rutherford NSW and train at Genesis Maitland and Rutherford. I have been an EHS customer since Mark McEntyre first opened the Newcastle store. Since starting to use their products and taking on their diet and training principles, I was able to finally enter my first bodybuilding contest in 2008 after losing 24kgs, Weighing 84kgs.
The following year I was able to put on a significant amount of muscle and competed again in the shape of my life weighing 95kgs. Other than the great products which enabled me to take my training to the next level, their constant support, positive attitudes, and inspiring achievements with their own development and goals shows that the EHS team are leaders in this industry. I cannot thank them enough for their loyalty, help and support I have received over many years
Regards
Joshua Johnson (pictured below)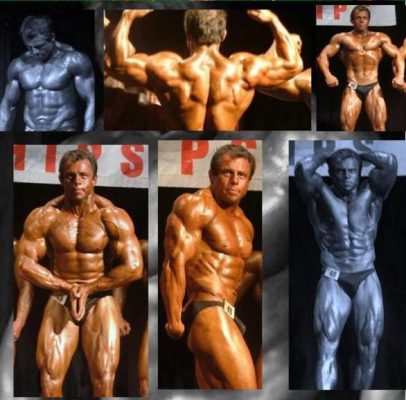 My name is Joshua Allwood and i have been a satisfied customer of EHS for about three years.
The service, support and knowledge I have received from experienced staff has helped me overcome and push through many training sessions to get the best results I am capable of.
This has had a major effect on my confidence and health and inspired me to compete in the 2012 Max's Muscle Challenge.
Although  I did not win i lost an awesome 13Kg with the help of Luke Belcher, store manager at EHS Maitland
Luke Belcher was happy to give me tips and advice on, diet, training techniques, supplements, any general questions and had a big influence on my training routine.
Due to his experience i found his advice to be very helpful because he genuinely cares about your goals!
Joshua Allwood
(pictured before and after)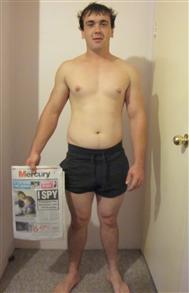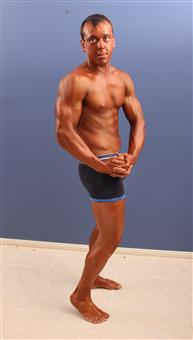 I have been a happy EHS customer for 2 1/2 years now, the products and customer service I have received in this time from EHS has been fantastic!Recently I competed in the Max's Muscle Up Challenge, although I did not win I lost an impressive 14kg and reduced my bodyfat to 9% in 12 weeks!
Whilst participating in the Max's Muscle Up Challenge I was supported by Luke Belcher (EHS Maitland Store Manager)with regular diet , supplement and nutrition updates throughout the challenge and without his support I honestly believe my results may not have been so impressive!
Luke Allwood (pictured)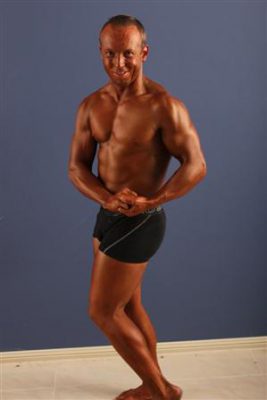 Dave & Renee Creasey (pictured)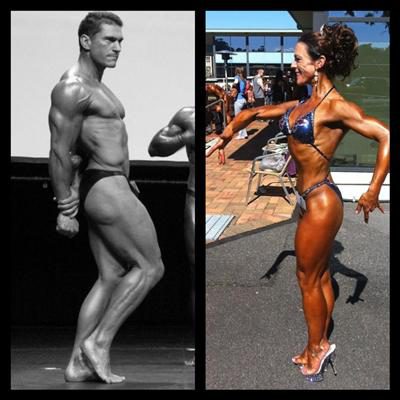 My wife & I have been customers at Elite Health Supplements (EHS) for the past 4yrs . As we have both competed on stage with Natural Body Building competitions my wife still does at present the guidence from EHS staff covering diet , training , comp prep , supplementation has been knowledge shared with us both that will be our guide lines for better health & fitness for years to come ! Ps and not once have we both ever felt like we walked away from an EHS shop with something we didn't need or want . Cheers EHS.
Matthew Fullerton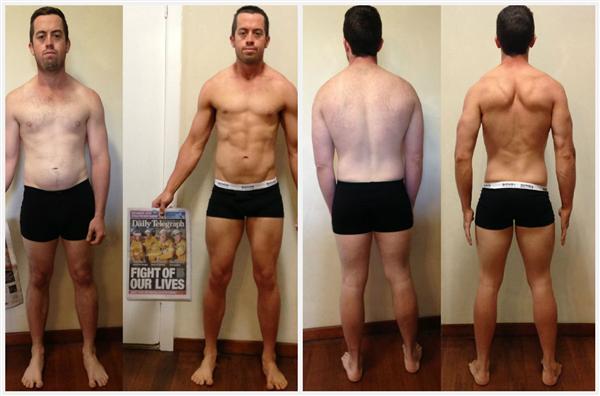 Finished!!! 12 weeks of strict training and nutrition is finally over. Everyone said building muscle and losing fat together would be hard, and they were right! I don't look quite how I had hoped but for the first time in 20 years I'm fit which feels pretty damn good! 
Definitely have to give a massive thanks to  Mark McEntyre from  Ehs Greenhills for all his time and effort, he was more than generous in helping me throughout the challenge! Thanks as well to all the guys who train at Anytime Fitness Greenhills, for someone who doesn't have much of a clue when it comes to training and is use to training alone your advice and support has meant a lot!
EHS Sponsored Athlete Uraiporn Lennon shown below displaying her incredible progress before and after her involvement with EHS!
Regardless of whether you're an elite athlete like Uraiporn or an individual looking to lose weight and tone up EHS caters for all!!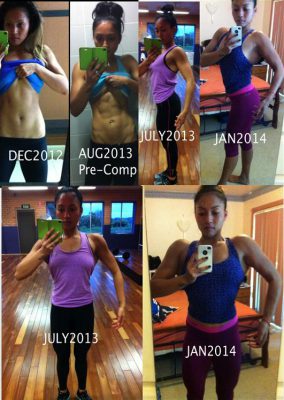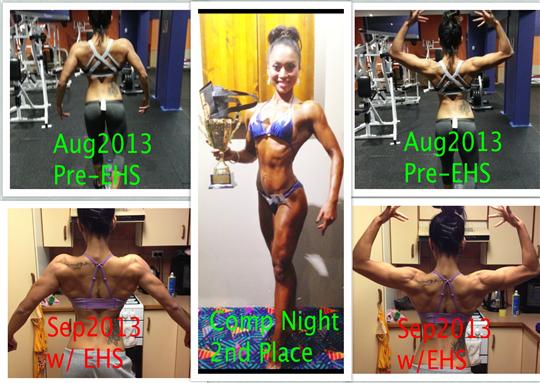 Emma Paul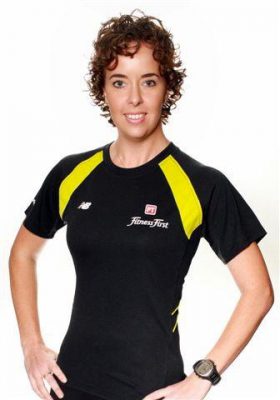 Being a personal trainer it is important to have the best supplements on hand at all times.
EHS is the ONLY supplement supplier I have purchased from where I have actually seen results!!!
I have been a customer of EHS for many years now and would not trust anyone else with my clients or my own supplement choice and advice.
The welcoming I receive when I walk in the door not only keeps me coming back for more it also goes as far as me trusting them with my personal training business. All of my clients know where to go for the best supplements on the coast.
Damon and the team are always happy to help my clients and I out and they go above and beyond every time. I highly recommend EHS to everyone that I train and come in contact with that wants to see their results achieved.
Emma Paul
Kerrie-Ann Fitzgerald
'Fantastic service & advice from Damon @ EHS Erina,
definitely recommend them.
Michael Turvey
Elite Health Supplements has great advice and service, I have only been there once so far but the staff were very knowledgeable.
Thanks Guys
Geophery Folbigg
The help that Damon from EHS Erina has provided has been excellent. I purchased Assault for energy while working out and it worked great for me. I would recommend Elite Health Supplements to anyone.
David Monnox
I have been training in the gym full on for about 9 weeks now I've gone from being 116 kg down to 108kg and I've gotta say I've never felt better in myself and I owe much of my success to Scott Harrison at EHS Greenhills he has given me the right advice and help with diets and supplements and also helped me out with a workout plan and now I'm really seeing the results and feeling healthy .I just wanna say thanks for that mate you helped me see my goals and you are continuing to help me go for them.
Thanks heaps Scotty –
"My first visit to EHS Greenhills was a fantastic experience. I went into the store not really knowing what I was after or how to ask for the assistance I needed. All I knew was that I was confused and needed some help and guidance with my eating, and therefore, my weight loss. The manager of the store, Scott Harrison, with his eagerness to help, vast knowledge and friendly smile got me on track in no time.
I left the store that day with a few new products under my arm, a new eating plan and with a great new direction. My weight loss is going wonderfully and I haven't looked back since.
Thank you EHS. Thank you Scott "
Chloe Hume
Thanks for the great service, product knowledge was fantastic and I really like the value I am getting out of the product I purchased.
Tayla
My name is Eleisha and I have a passion for keeping fit and being the healthiest I can be. I have known Luke, Travis and Mark of Elite Health Supplements Stores for several years. They ALWAYS go above and beyond to help me with advice. There are so many supplements available that sometimes it becomes a bit overwhelming to know which one is best for me. If you want to take the guess work out of knowing which product best suits your training goals, I would highly recommend having a chat with the guys from EHS to steer you in the right direction. They are all very genuine, knowledgeable and willing to help! I really cannot fault EHS product or service!"
Eleisha Carroll
Club Manager
Anytime Fitness Kotara