THERMOVEX by EvoChem Nutrition is a SUGAR-FREE metabolic formula containing CLA, 8g of fiber per serving and other sought after metabolic compounds. THERMOVEX is designed to increase energy levels, promote thermogenisis and boost your metabolic rate. THERMOVEX has been used by many as an excellent pre-workout product prior to exercise or consumed throughout the day mixed in water or your favorite beverage.
Ideal for Men and Women!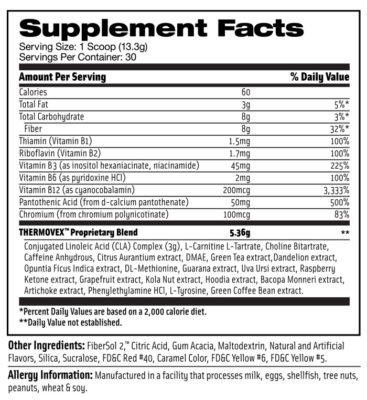 SUGGESTED USE:
As a dietary supplement, mix 1 scoop in 10–12oz of water. Can be taken 30 minutes before breakfast or morning exercise and/or 30 minutes before lunch.